Releases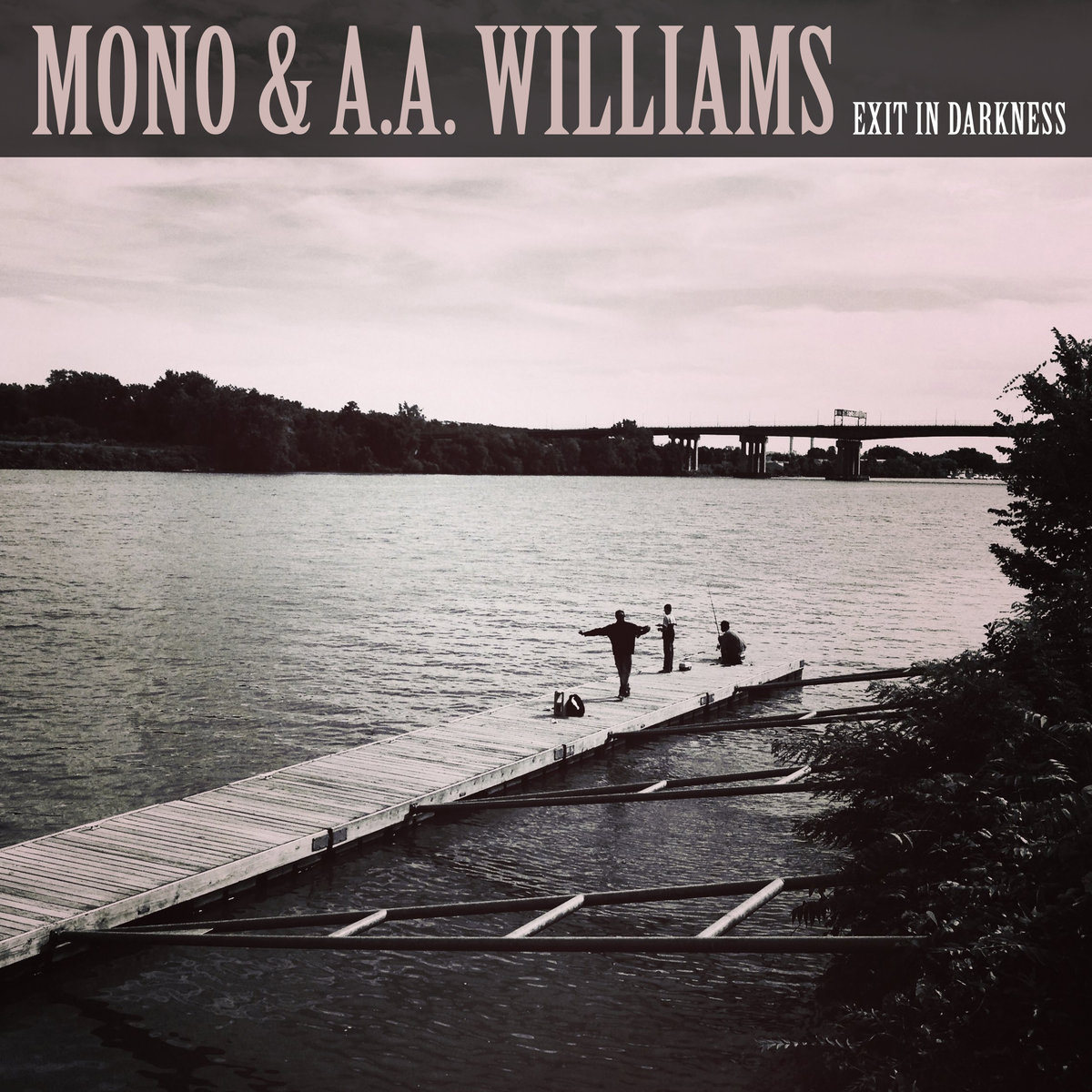 Exit in Darkness
Collaborative EP w/ A.A. Williams, 2019
View Album
Buy/Stream Now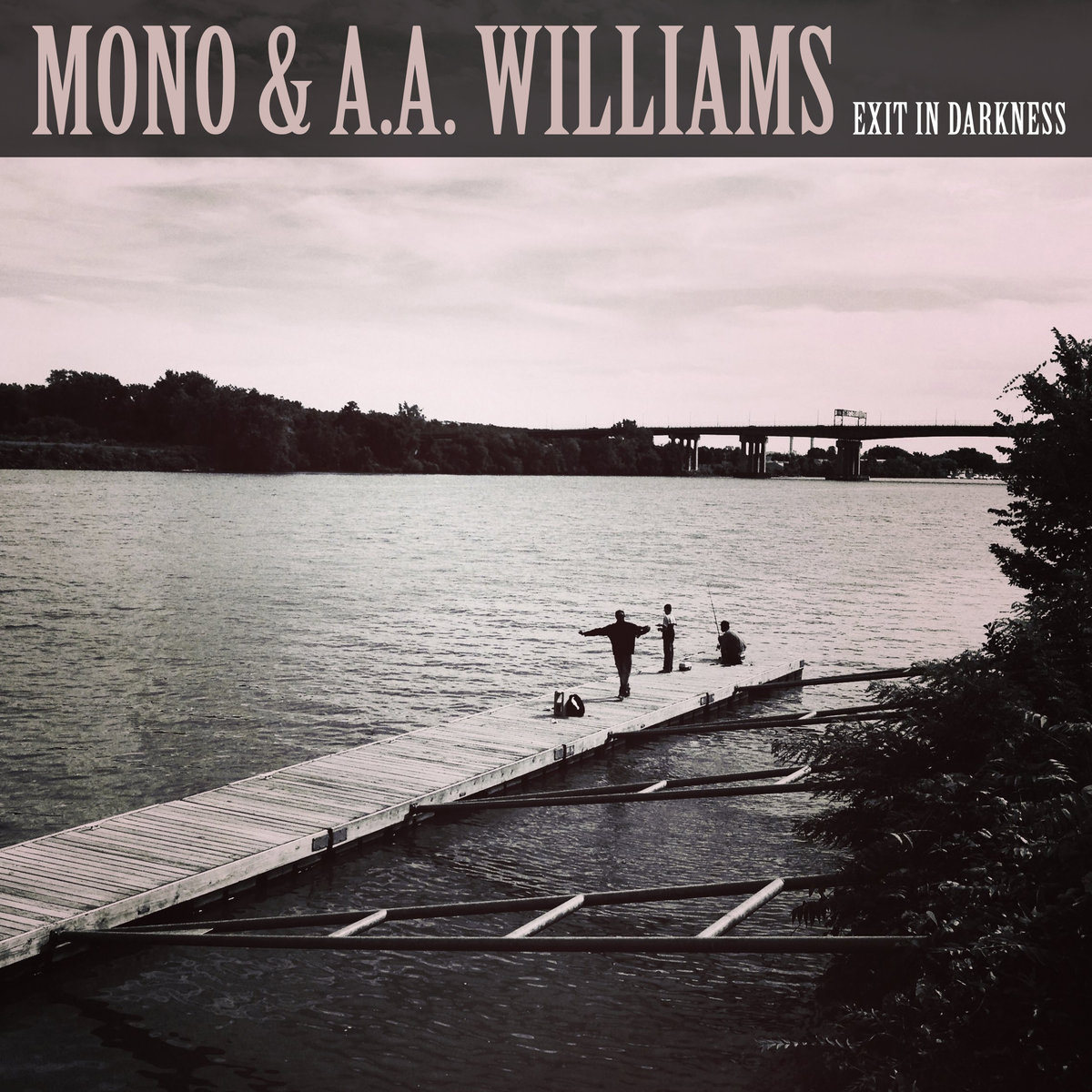 Firmly placed as both progenitor and progressor within their field, MONO is like no other artist – visceral, engrossing and showing no signs of decay after two decades spent creating waves of beautiful and expansive rock music. Many an artist lays claim to setting the template – or many have this claim placed upon them – but this Japanese artist has long-since simply set their own template. Listening to MONO is like entering another world, where the majesty of the noise embraces you and the delicacy of the space around it breathes warmly in your ear.
A.A. Williams came from nowhere. An EP arrived in January 2019, and a debut show at the prestigious Roadburn Festival three months later confirmed what this first taste of music had suggested: this is a special artist. The woman in black: one arm aloft after the delicate yet decisive strum of a chord, a stillness in the room focused on the graceful soaring of a unique voice. To arrive so fully formed is a feat in itself; to take the audience's breath away with such immediacy is something else entirely.
As soon as MONO's Takaakira 'Taka' Goto heard the music of A.A. Williams, an unwavering resonance was triggered. For A.A. Williams, the appreciation was emphatically mutual. A musical connection developed into a collaboration; introductions were made, ideas exchanged. At the end of MONO's 2019 summer tour, these ideas were committed to tape in London and the result is 'Exit in Darkness' – a mesmeric coming together of two artists from opposite ends of the globe whose creative approach could not have melded more eloquently.
Release:
December 13, 2019
Credits:
MONO:
Takaakira 'Taka' Goto - Guitar
Tamaki - Bass
Yoda - Guitar
Dahm - Drums

A.A. Williams:
A.A. Williams - Vocals, Piano, Cello

Artwork:
A.A. Williams & Ogino Design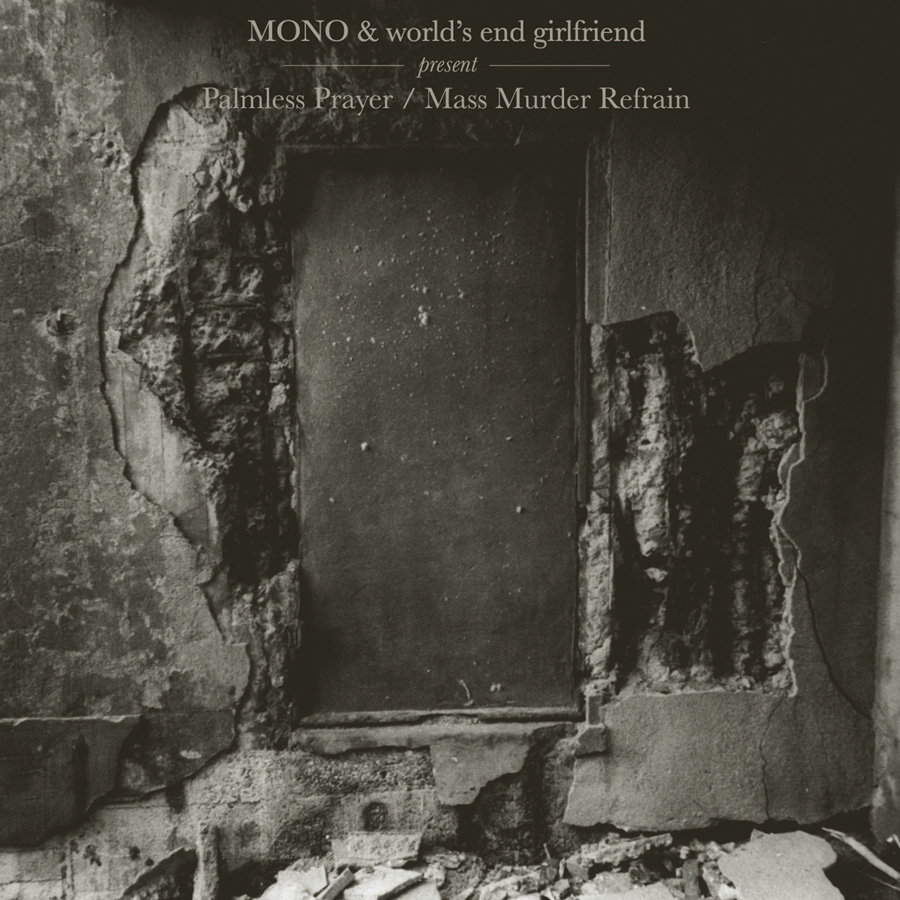 Palmless Prayer / Mass Murder Refrain
Collaborative Album w/ world's end girlfriend, 2006
View Album
Buy/Stream Now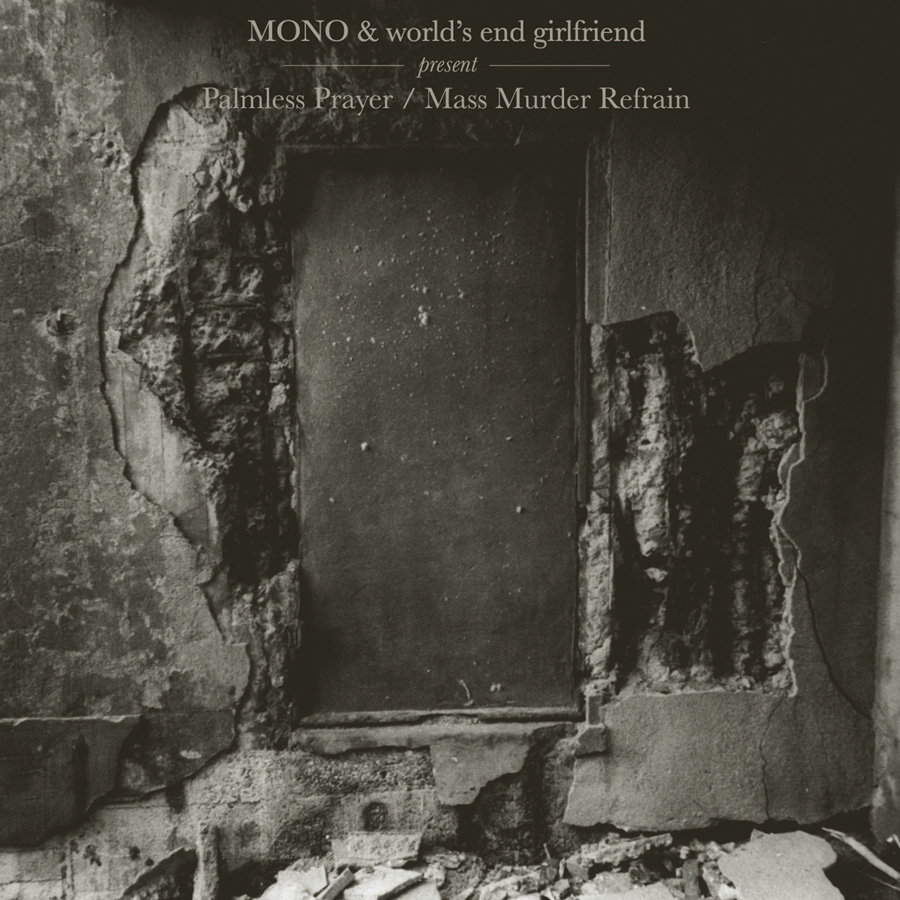 Just before recording their epic disasterpiece You Are There, MONO began collaborating with fellow Tokyo native and modern electronic composer world's end girlfriend. The result is a five-part sojourn of neoclassical grace and luminescence that defies lazy categorization. As dark as the bottom of the ocean, and nearly as otherworldly, Palmless Prayer/Mass Murder Refrain finds MONO inhabiting an illuminated world previously only hinted at in their most orchestral compositions. Recorded in multiple studios in Japan last year, Palmless Prayer joins MONO's increasing obsession with classical music with world's end girlfriend's mastery of subtle dynamic shifts. Forgoing their tendency to erupt into hellish bursts of speaker-destroying noise, MONO instead exhibits remarkable restraint, stretching song lengths past the 15-minute mark and turning barely-there crescendoes into earth-shaking events. Less an epiphany and more a reminder of the beauty that already exists all around us, Palmless Prayer is a miniature panoramic view of the sea on an eerily still day, the current swaying at an impossibly lazy pace and the sound of a thousand tiny waves crashing all at once.
Release:
September 12, 2006
Formats:
LP, CD & Digital
Tracks:
Trailer 1
Trailer 2
Trailer 3
Trailer 4
Trailer 5
Credits:
MONO:
Takaakira 'Taka' Goto - Guitar
Tamaki - Bass
Yoda - Guitar
Yasunori Takada - Drums

world's end girlfriend:
Katsuhiko Maeda - Guitar, Piano, Violin, Mixing

Guests:
Seigen Tokuzawa - Cello
Kazumasa Hashimoto - Piano
Kaoru Hagiwara - Viola
Mikko Ise, Mio Okamura - Violin
Mujika Easel - Chorus Vocals
Takafumi Ishikawa - Saxophone<